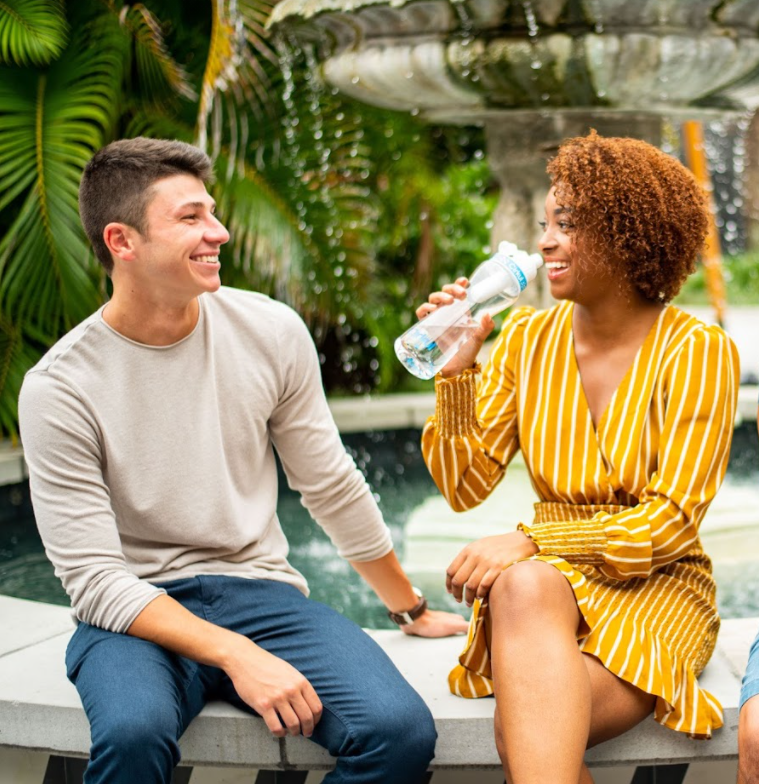 Hydration and Positive Attitude
Posted on December 16, 2020
Keeping a positive attitude and outlook is important to living a happy life. Many people don't realize one of the prominent factors of attaining a positive mood starts with drinking water. The more water you drink, the happier you will be on a daily basis. If you feel like you're struggling to find happiness and don't know where to start to get it back, look no further than water. What better way to start drinking more water than with Cirkul? With just a simple twist of the dial, you will be on your way to drinking your favorite flavored water, and when it tastes this good, you are sure to drink more water than ever before.
Coleen Muñoz, an Assistant Professor of Health Sciences at Hartford University, conducted a study with 120 college students and found that "the greater the water consumption, the better the mood. Tension, depression and confusion scores went down when water intake went up." If you are able to up your water intake, by even just a few cups a day, you will notice a huge difference in your mood on a daily basis.
Even mild dehydration can lead to fatigue, headaches, and trouble concentrating. Dehydration can slow down production in your brain. According to Solara Mental Health, "dehydration can cause stress, and stress can cause dehydration. When you're stressed, your adrenal glands produce extra cortisol, the stress hormone, and under chronic stress, your adrenal glands can become exhausted, and results in lower electrolyte levels." With Cirkul's FitSip line, which includes electrolytes, you can boost those electrolyte levels and up your water intake at the same time! With plenty of flavors to choose from, you can select from White Cherry, Tropical Blast, Orange Tangerine and more!
As you can see, keeping up with your daily hydrating needs can help you keep on the right track of a healthy and happy lifestyle! What better way to do that than starting with Cirkul and enjoying delicious water. With 35+ flavors to choose from, the opportunities are plentiful. There are flavors and bottles for all ages and lifestyles! Check out the 12oz Mini Bottles for the kids so they can get hydrated more than ever before. There's no sugar and no artificial color in any of the flavors! And if you need that midday boost, there are 16 caffeinated flavors to choose from including Grape, Green Apple. Raspberry Tea, and Vanilla Iced-Coffee!