Make your water cool for back to school
Dial up the fun and keep your kids happily hydrated this school year!
Shop Now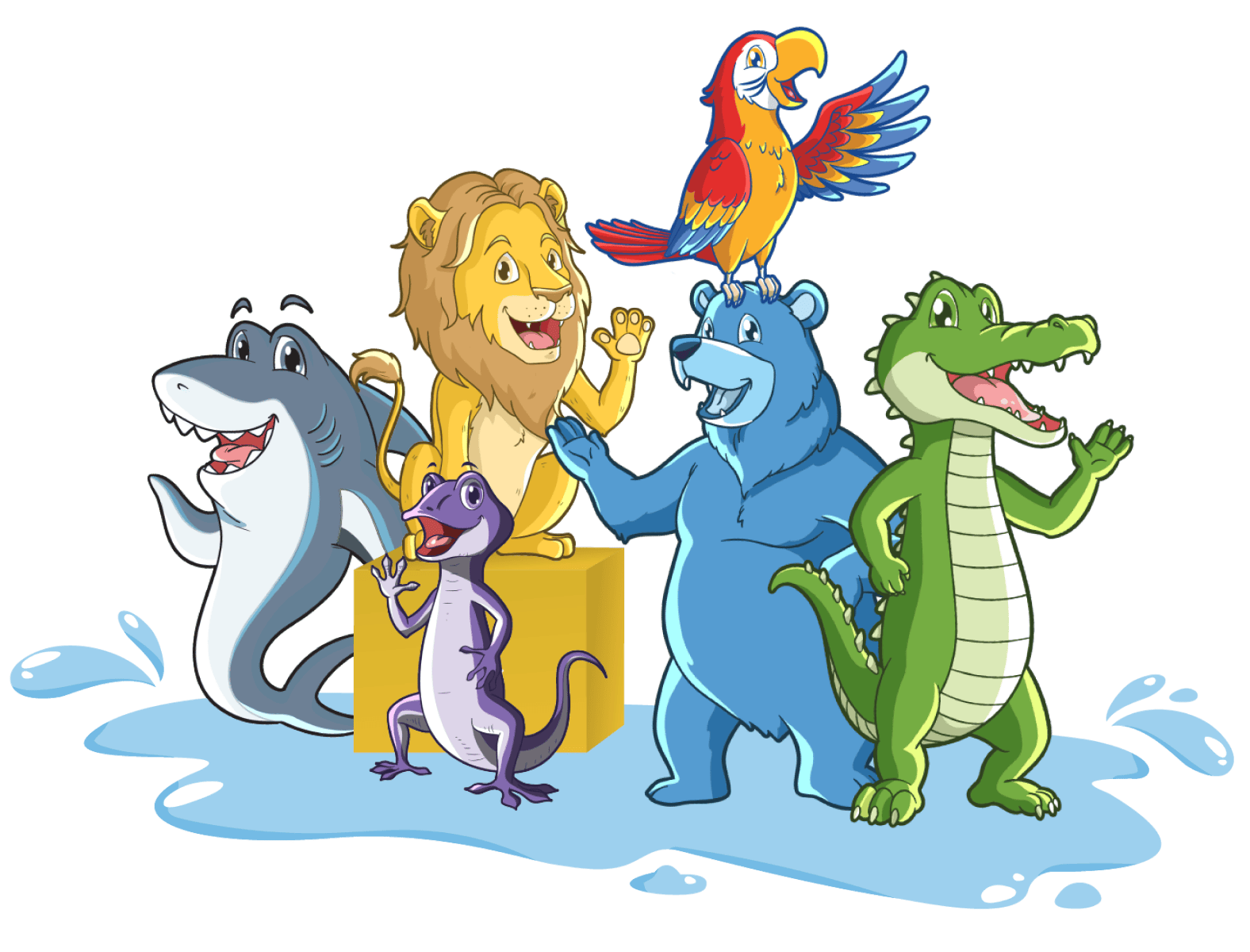 Full of Variety
Choose from our extensive selection of Wild Splash flavors, each customizable to your child's unique taste. Adjust the intensity from mild to wild with every bottle, creating an adventure in every sip.

Better for Your Kids
Ditch the sugary juices. With zero sugar, no artificial colors, and sweetened only with natural stevia, Wild Splash is the parent-approved drink your kids will love. Healthier hydration has never tasted so good!
Easy & Convenient
Give your kids the flavors they crave, hassle-free. Our easy-to-use, no-mess system delivers delicious water on-the-go, straight to your door, at just $0.60 per bottle. Enjoy even greater savings with our bundle offers - get up to 35% off your first order!
Parents Love It
Parents everywhere are riding the Wild Splash wave. Our fun and flavorful hydration solution is going viral in parent communities across the country. Dive in and discover new flavors being added all the time - with Wild Splash, every sip is an adventure.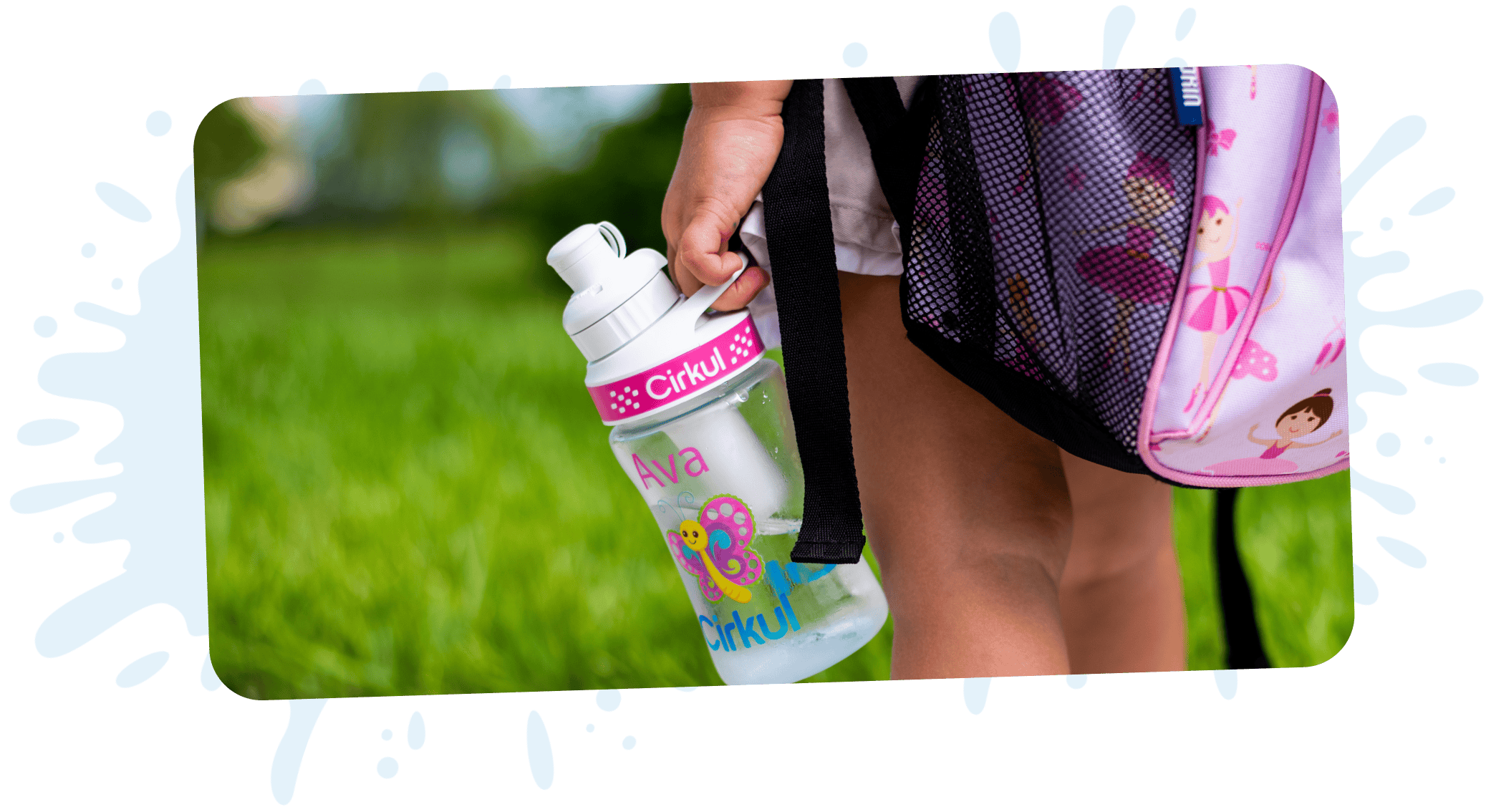 Step 1: Choose Your Bottle
Bottles
Choose your perfect bottle
Stainless Steel Bottle & Comfort Grip Lid
Cirkul's stainless steel bottle keeps your water ice-cold all day long while you enjoy refreshing, delicious hydration.
Double walled, insulated stainless steel
Capacity: 12oz.
Keeps water ice-cold for up to 8 hours (even though we know you'll finish the entire bottle in 30 minutes when you have any of our delicious flavors on-hand)
Plastic Bottle & Comfort Grip Lid
Shatter-proof, BPA-free, hydration magic. Our bottles feature ergonomic styling that fits great in your hand whether you're on the go, at the office, or at home.
Material: 100% BPA-free, shatter-proof premium plastic
Capacity: 12oz.
Ergonomically shaped to fit the contours of your hand, shatter-proof in case of any drops
Step 2: Pick Your Flavors

Water has never been this fun.
Flavors kids love and parents feel good about.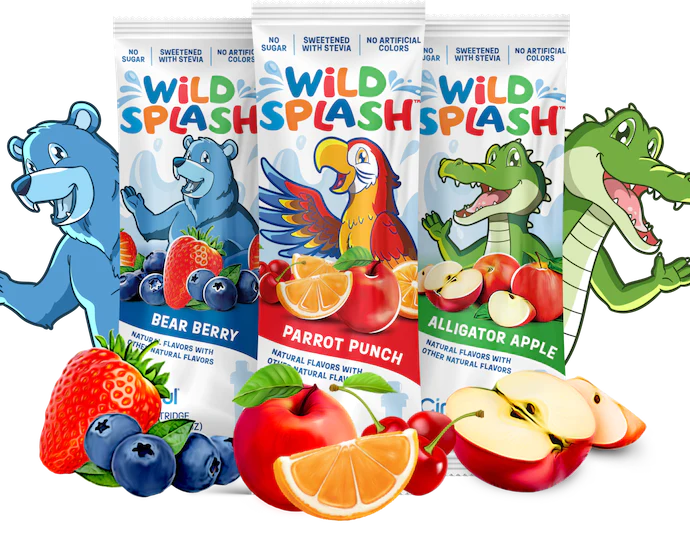 Water has never been this fun.

Water has never been this fun.
Flavors kids love and parents feel good about.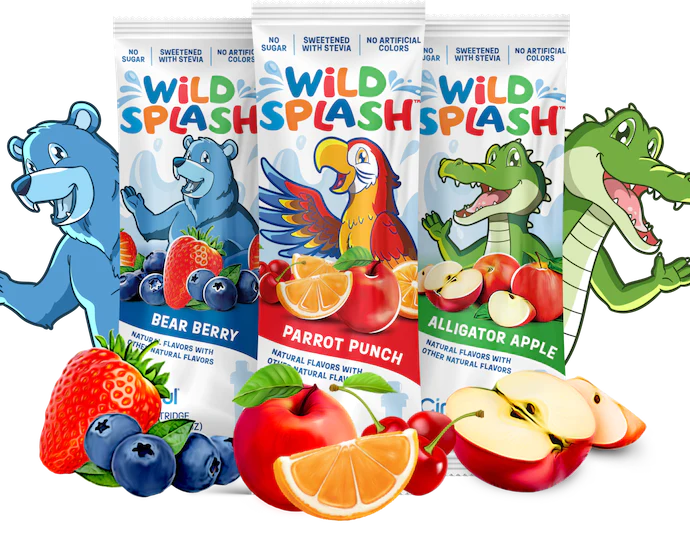 Water has never been this fun.
Step 3: Choose Accessories
Sip Safe
Our Sip Safe is made from high-quality, BPA-free plastic, and features dual magnetic locking clasps, opening from both ends for easy hand-washing. Snag one and securely store your two favorite Sips for home or on-the-go!
Material: ABS, food-grade, BPA-free plastic
Dual Magnetic Locking Clasps
Opens from both ends for easy cleaning!
Specifically designed to secure Sips at home or on-the-go!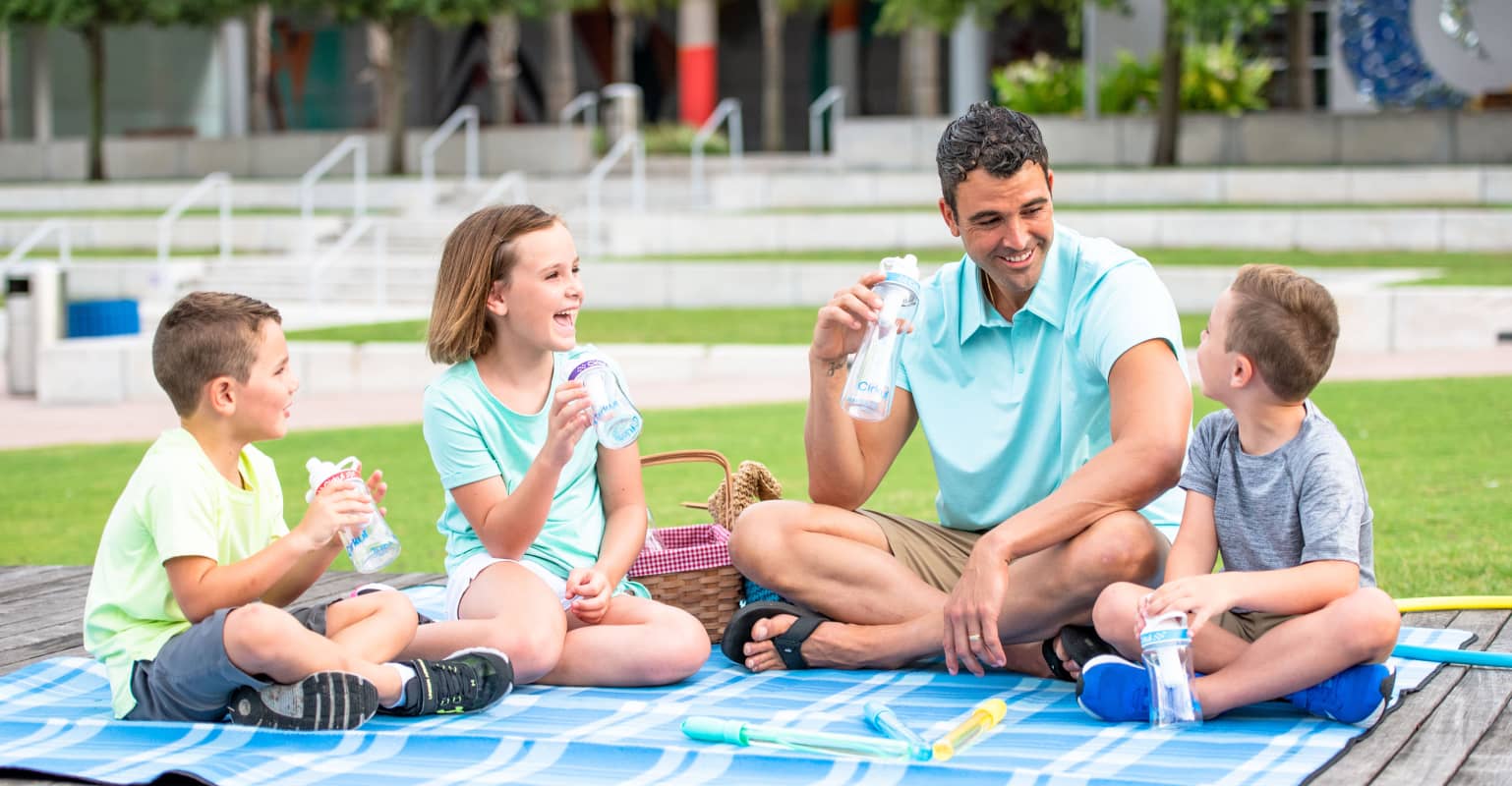 Need more Sips for the rest of your family?
Shop over 100 flavors to find your water, your way.
Shop Now