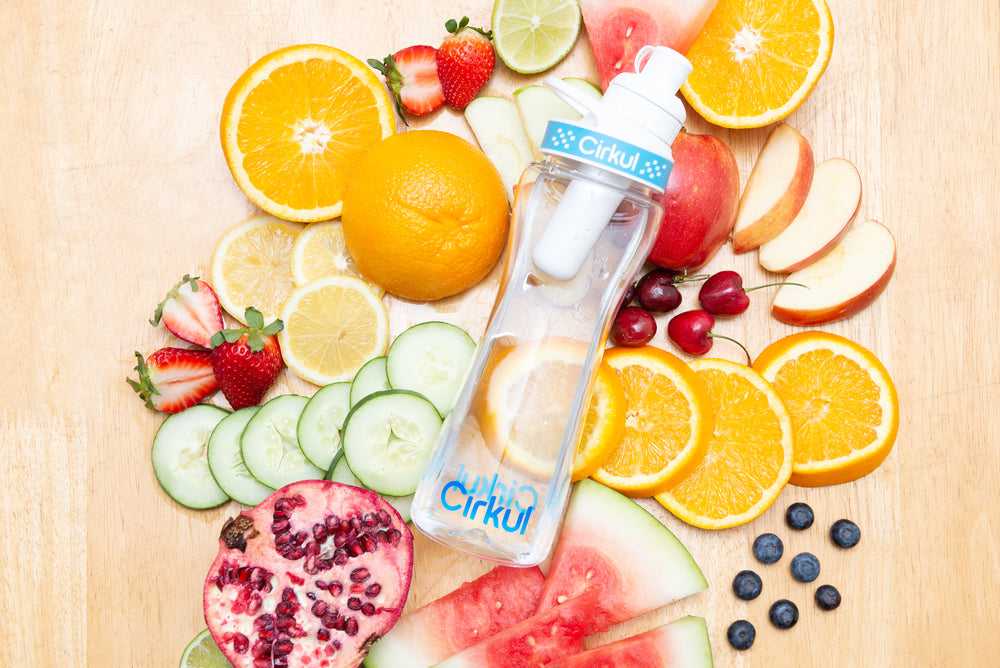 Antioxidants: What You Need To Know
Posted on March 16, 2023
Cirkul's goal is to help everyone drink more water and enjoy the health benefits that come with being properly hydrated! That's why Fission, Stage, and Verda contain antioxidants, making it more convenient than ever to incorporate them into your daily hydration! But what are antioxidants exactly?
Antioxidants are substances that may prevent or delay some types of cell damage, according to the National Library of Medicine. According to the National Center for Complementary and Integrative Health's clinical trials of antioxidants, "These experiments showed that antioxidants interacted with free radicals and stabilized them, thus preventing the free radicals from causing cell damage." Antioxidants can also help break chain reactions that are spread from free radicals to other cells in your body. 
Free radicals are a type of unstable molecule that is made during the chemical changes that take place in a cell. According to the Mayo Clinic, adding antioxidants to your daily diet can help minimize the negative impacts that can develop from them! 
With the help of your Cirkul Bottle and trusty Cirkul Sips, it'll be easy to increase your intake of antioxidants! 
If you find yourself consuming energy drinks that have no health benefits, turn to Fission. Fission offers six flavors that are full of antioxidants, caffeine, adaptogens, and BCAA's!
If you're in need of a new gym buddy, look no further. Stage offers four flavors that are packed with antioxidants and electrolytes!
Caffeine and electrolytes aren't your style? Verda is perfect for everyday hydration, keeping your week easy and breezy. There are six stevia-sweetened flavors to choose from with antioxidants and B vitamins!
All flavors are healthy to consume, 0 sugar, 0 calories, and made with the best ingredients just for you. Incorporate more water and antioxidants into your hydration routine today!