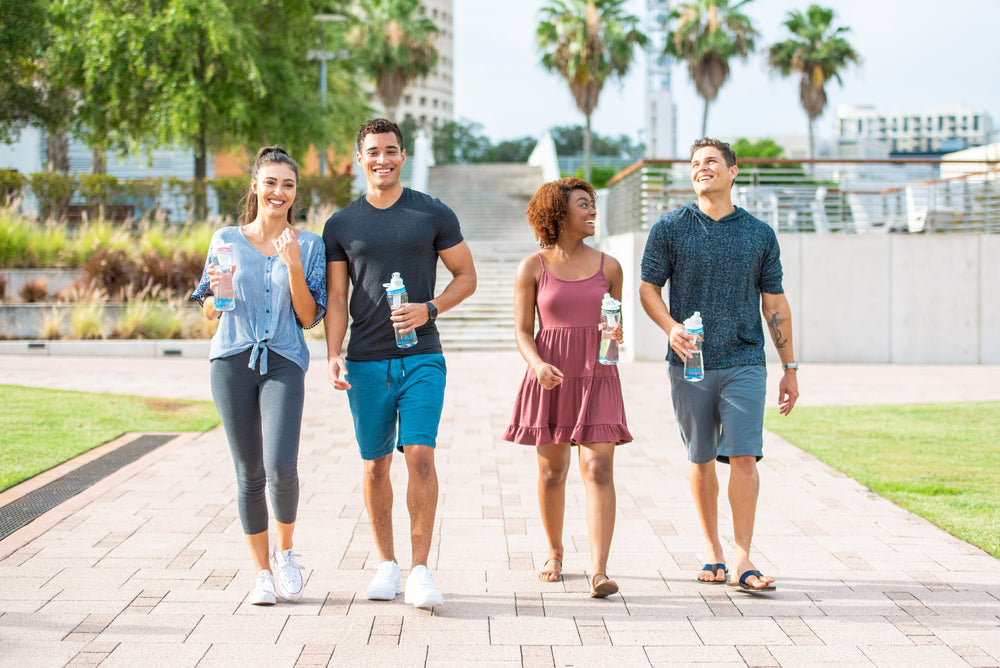 Keeping Cool with Cirkul
Posted on July 20, 2020
There are so many terrific things to love about summer! Take your pick – fun with family, vacations, cookouts at the lake, outdoor games, picnics at the beach, road trips, boating, and so much more! One thing not to love is getting too much heat without enough hydration. No worries, Cirkul is ready to help and we've got the entire family covered.
The more you perspire, the more your body demands water. But don't let the relentless sun ruin all your fun. Grab an insulated Stainless-Steel Cirkul bottle and insert a FitSip for added electrolytes, or a LifeSip for added vitamins and you're ready to enjoy the day. The double-walled Stainless-Steel bottle will keep your water icy cold for hours while you get in another game of corn hole or spike ball!
Feeling that afternoon slump, but no time to nap? Switch out your flavor for an energizing GoSip. The added caffeine in GoSips will help you power through an outlet mall shopping adventure or conquer the 238 miles of highway driving to get to your hotel. When you're ready to switch to a caffeine-free LifeSip, just remove the GoSip from your bottle and pop it into your SipSafe. The SipSafe holds two Sips so you can change up your flavors and formulas throughout the day.
Don't forget about the kiddos! Those little ones will keep going for hours, so make sure to keep them hydrated too. Check out the Cirkul Mini Bottle, it's the perfect size for their smaller hands to grab and gives them 12 ounces of hydration happiness without all of the sugar of soda or juice. Winning!
Summer and Cirkul. They seem made for each other. So, keep on sipping and enjoy every minute of them.
Ready to join the Cirkul family? Start Sippin' with a Starter Kit today!