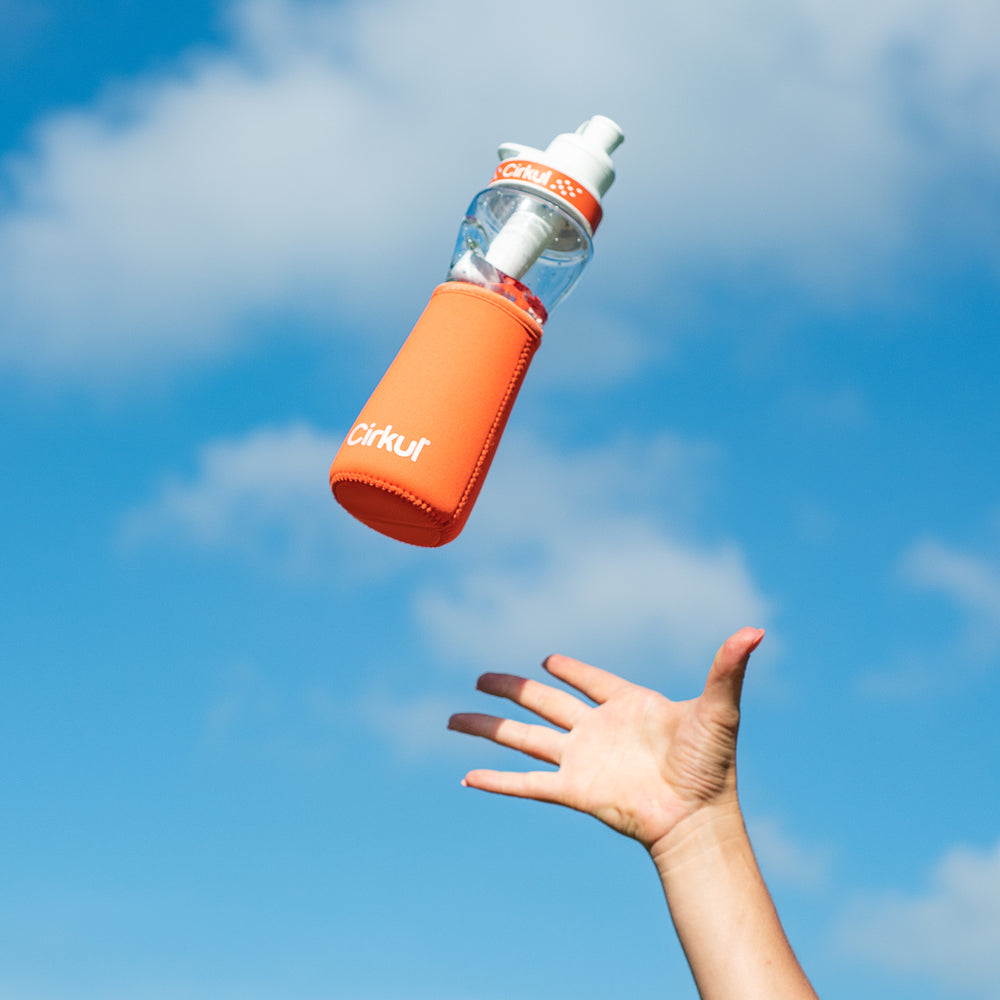 Your Ultimate Cirkul Guide!
Posted on April 25, 2023
As the weather gets warmer, staying hydrated is important, and it's crucial for your body's health. But don't stress, Cirkul is here to make staying hydrated easy and delicious! If you're new here or want to learn more about the hydration essentials Cirkul offers, here is your Ultimate Cirkul Guide!
What is Cirkul?
The Cirkul Bottle allows you to flavor your water as you drink from it… with Cirkul Sips! What are Sips exactly? They are flavor cartridges that hold the delicious flavoring for your water! Go from drinking plain water to drinking your new favorite beverage and back to drinking plain water with a turn of a flavor dial. The Bundle Builder makes it easy to get started! All you need is a Cirkul Bottle, Lid, and a few Sips added to your cart! 
What's the difference between all the Cirkul Bottles?
There are three types of Cirkul Bottles to choose from while shopping! No matter your lifestyle, four sizes are available (12oz, 22oz, 32oz, and 42oz)! The Plastic Bottles and the 22oz Squeeze Bottle are BPA-free and shatter-proof, but the 22oz Squeeze Bottle makes on-the-go hydration a breeze because it works in two ways! You can draw water out by sipping or squeezing the bottle. The Stainless Steel Bottles are double-walled and insulated to keep your water ice-cold for up to eight hours! They're also available in a variety of colors. You can even personalize your very own Custom Cirkul Bottle! 
Which Sips should I buy?
While there are 60+ flavors available for all types of lifestyles and all Sips are 0 sugar, 0 calories, and dye-free, you can't go wrong with the core Cirkul brands: LifeSip, FitSip, and GoSip. LifeSip flavors are full of B vitamins, making it easy for the whole family to stay hydrated! FitSip flavors are packed with electrolytes. It's perfect for recovering after any activity or workout, with no sugars or calories! GoSip flavors are caffeinated, to help give you the energy you need, especially on Monday mornings. 
What accessories does Cirkul offer?
The Chill Sleeve is a must-have to keep your Plastic Bottles chilled and your hands dry. For Stainless Steel Bottles, the two-piece silicone Shock Sleeve adds a protective layer to deter small bumps or scratches. Plus, all Cirkul Sleeves come in many vibrant colors! Cirkul Sips only enhance water, but if you want more, check out the Cirkul Flow Filter. It removes chlorine from your water and enhances the flavor of your Sip! Another essential Cirkul product is the Sip Safe because it makes switching and storing flavors super simple with its dual magnetic locking clasps!
Drinking water has never been more convenient or delicious, and remember to keep your favorite Cirkul products on hand as an easy way to stay hydrated during the warm months ahead. Now that you're a Cirkul expert, dehydration isn't an option!