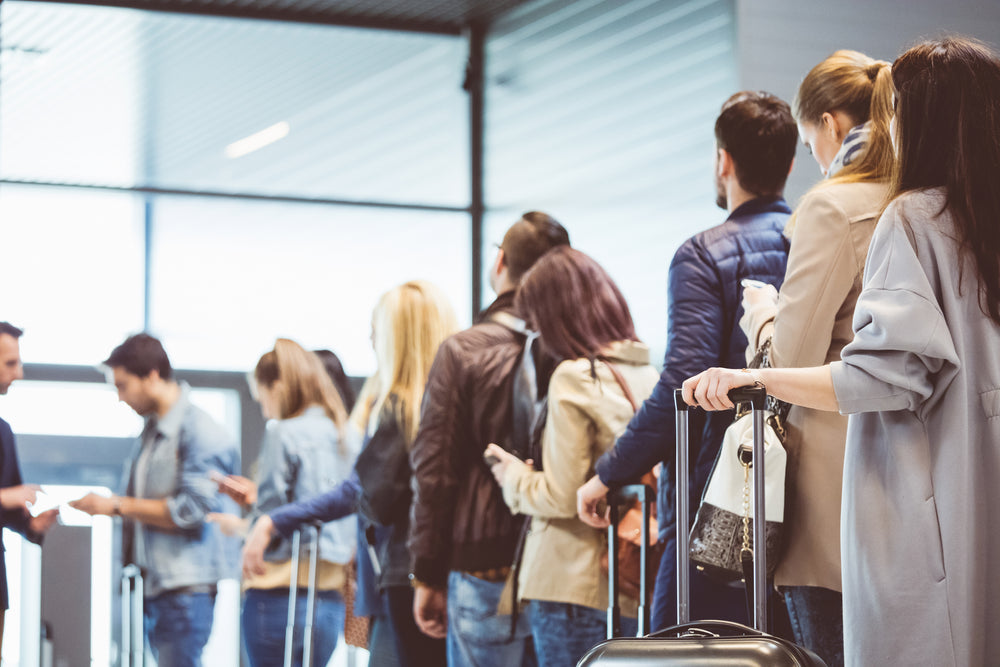 Your New Favorite Travel Companion - Cirkul
Posted on November 26, 2019
Fall has arrived and before you know it, the festive holiday season will be here. With those warm and cheerful vibes comes plenty of travel to gather with loved ones. Road trips and flights lead to great bonding times, but we know how hectic travel can be. In all that commotion and stress, the one constant you can count on is Cirkul!

Cirkul is the perfect travel companion because the compact size of the hydration system allows you to take it wherever you go, including through airports! At airports you pay a king's ransom for bottled beverages with prices somewhere between "replacing car keys" and "Taylor Swift concert tickets" on the unreasonable scale. Luckily, Cirkul is the answer.

Each Sip, or flavor cartridge, is individually wrapped and well under the 3.4 ounces of liquid airport security allows you to bring. Even though Sips are small in size, they pack a mighty punch! The unique dial technology allows you to choose how much flavor you want in each drink of water you take. On a medium dial setting, one Sip can flavor the 22-ounce Cirkul bottle 6 times, which is about 56 cents a bottle per fill-up. Normal airport water prices hover around $5 per bottle, and keep in mind that's just for plain water, flavored beverages will cost you $8 or more. The tasty, travel-friendly, and economically smart choice is clearly with Cirkul.

Getting yourself the necessary hydration while traveling is crucial. People tend to forget this essential element with all the hustle and bustle of the season. During flights it's especially important to stay hydrated to combat the effects of dehydration at altitude which can cause fatigue, headaches and nausea. Dehydration while driving can cause dry eyes, fatigue, and blurred vision, leading to serious consequences. However, with your delicious Cirkul by your side, you'll be sipping more water and loving every flavor-filled sip.
So, the next time you travel, hydration could be as easy as this: You cruise into the airport with your Sips and an empty bottle. You get through TSA in a breeze and fill your bottle with water on the other side of security. You pop your favorite flavored Sip in your bottle and just like that, you're transported to hydration tranquility. Life is be busy, and travel is hectic, but with Cirkul, the hydration part is always easy. So, go on, hydrate, recharge, and spend some well deserved time with the ones that matter most.